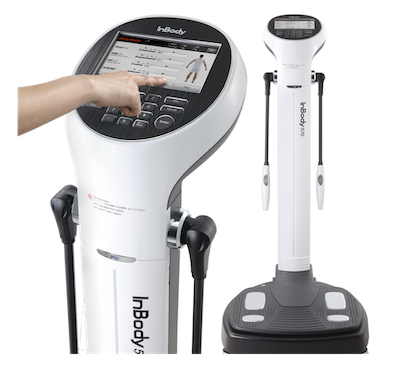 Our InBody Body Composition Analysis provides a detailed report of the ongoing changes in your body. Through detailed tracking of the reductions in body fat and increases in muscle mass we will be able to consistently demonstrate all of the results your are seeing.
In just 45 seconds, you receive a comprehensive screening of water levels, while also measuring your muscle to fat ratio. And the best part? It's so easy! All you have to do is stand on the device and hold the hand electrodes. It's pain-free and stress-free!
After each test, the InBody device will print out a full-page results sheet that will explain the muscle, fat, and water values of the user. By conducting an InBody test, our trainers can then personalize your workouts and better utilize your time spent in the gym, to ensure you meet your goals!
Learn More Today!
If you would like to learn more about the InBody 570 testing, please fill out the short form on the right side of this page. We look forward to speaking soon.